Eureka and the Vierling Lab Investigate
Eureka! is a month-long summer day camp, in partnership with Girls, Inc. of Holyoke, to encourage 8th grade girls to pursue post-secondary education and career paths in mathematical, scientific and technical fields. Eureka! is particularly notable because girls join the program for 5 years, from 8th through 12th grade. This program is committed to finding a solution to the leak in the leakage in the STEM pipeline.  Eureka! girls visited the Vierling lab July 23 and 24th.
Girls look at plant tissue under the microscope.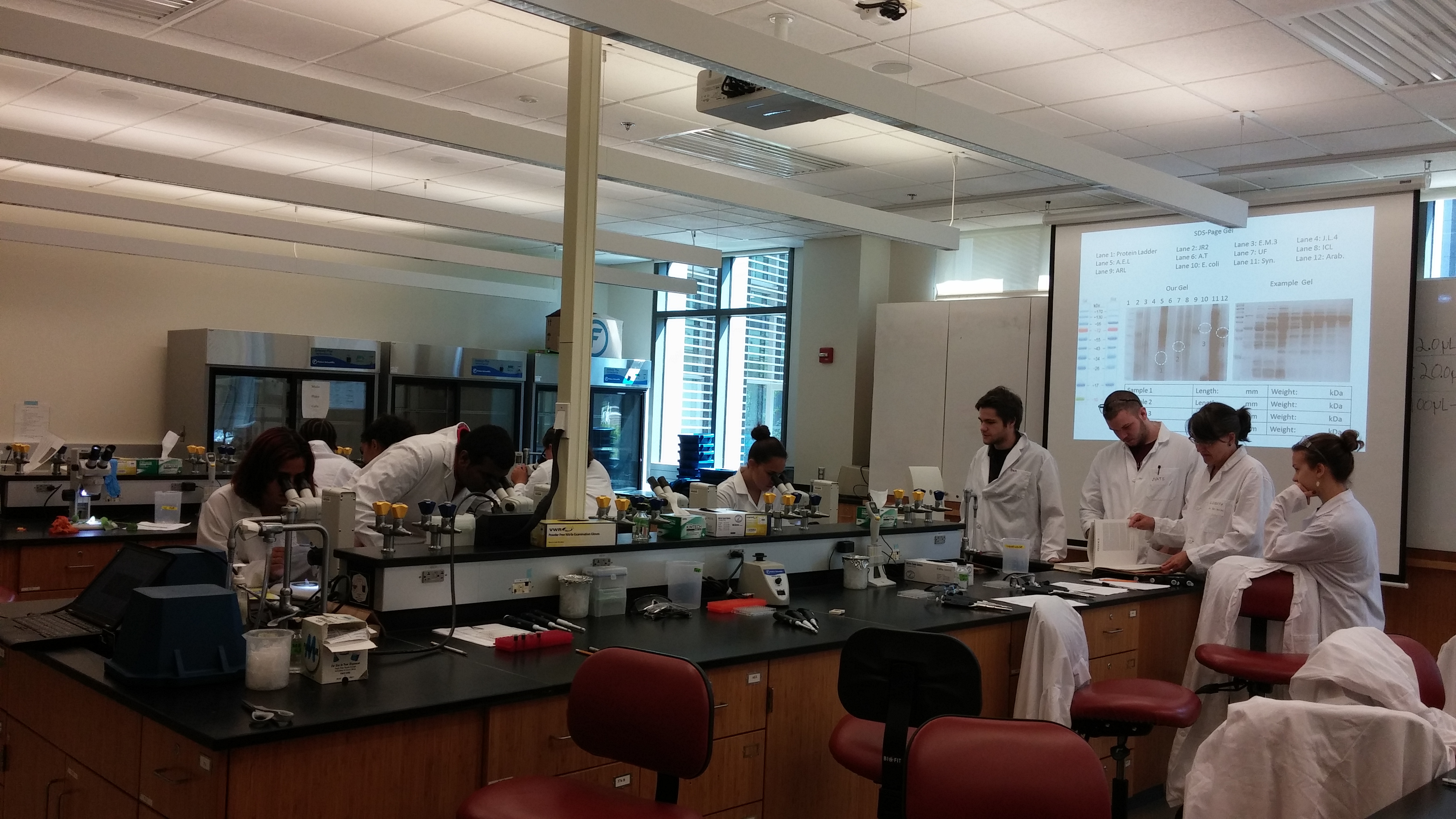 Nathen Bopp (Masters Student) leads the interpretation of SDS page gel results.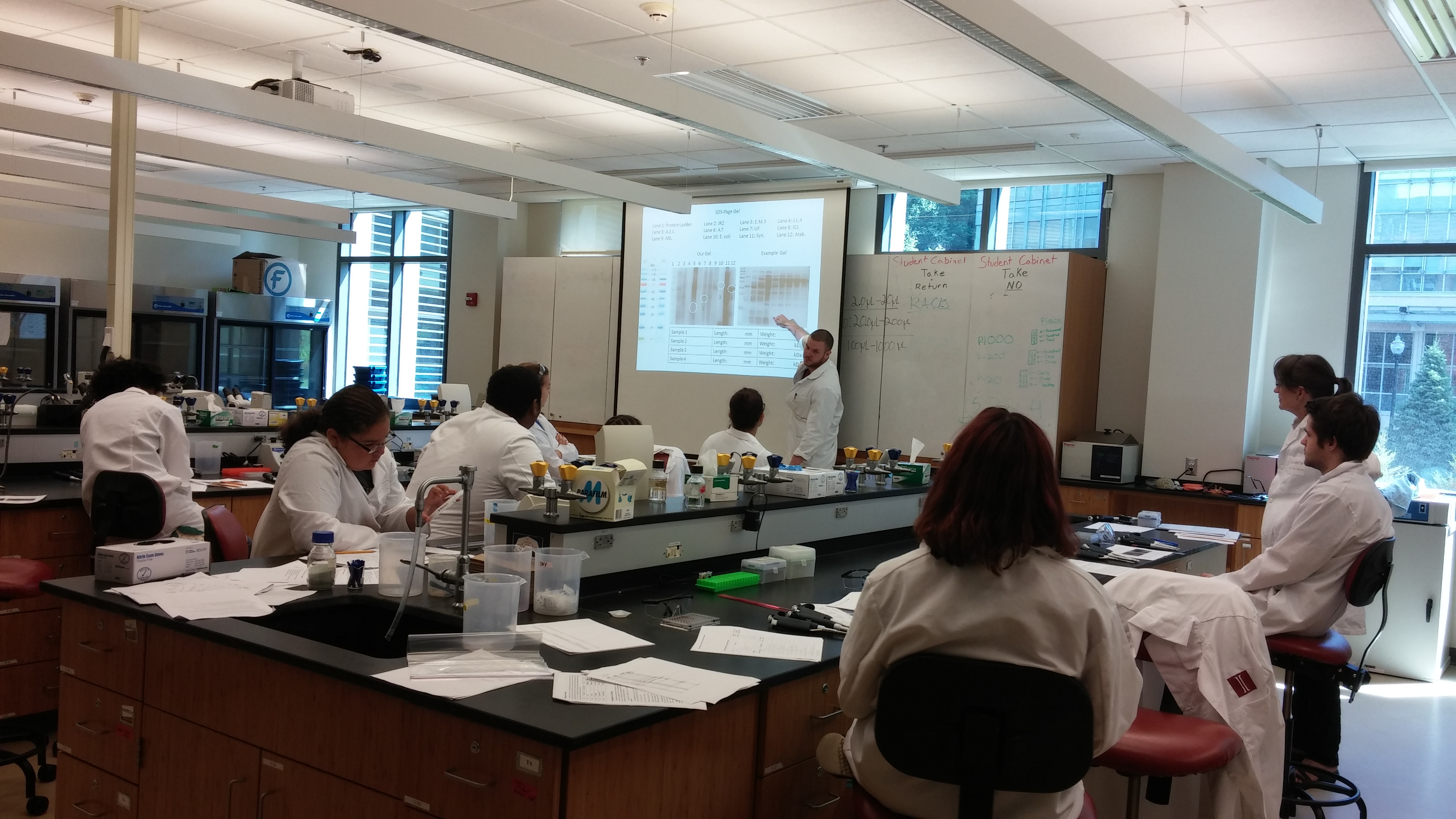 Eureka girls and Vierling Lab have lunch together.  Job well done.