Picture the Intersection between Science and Art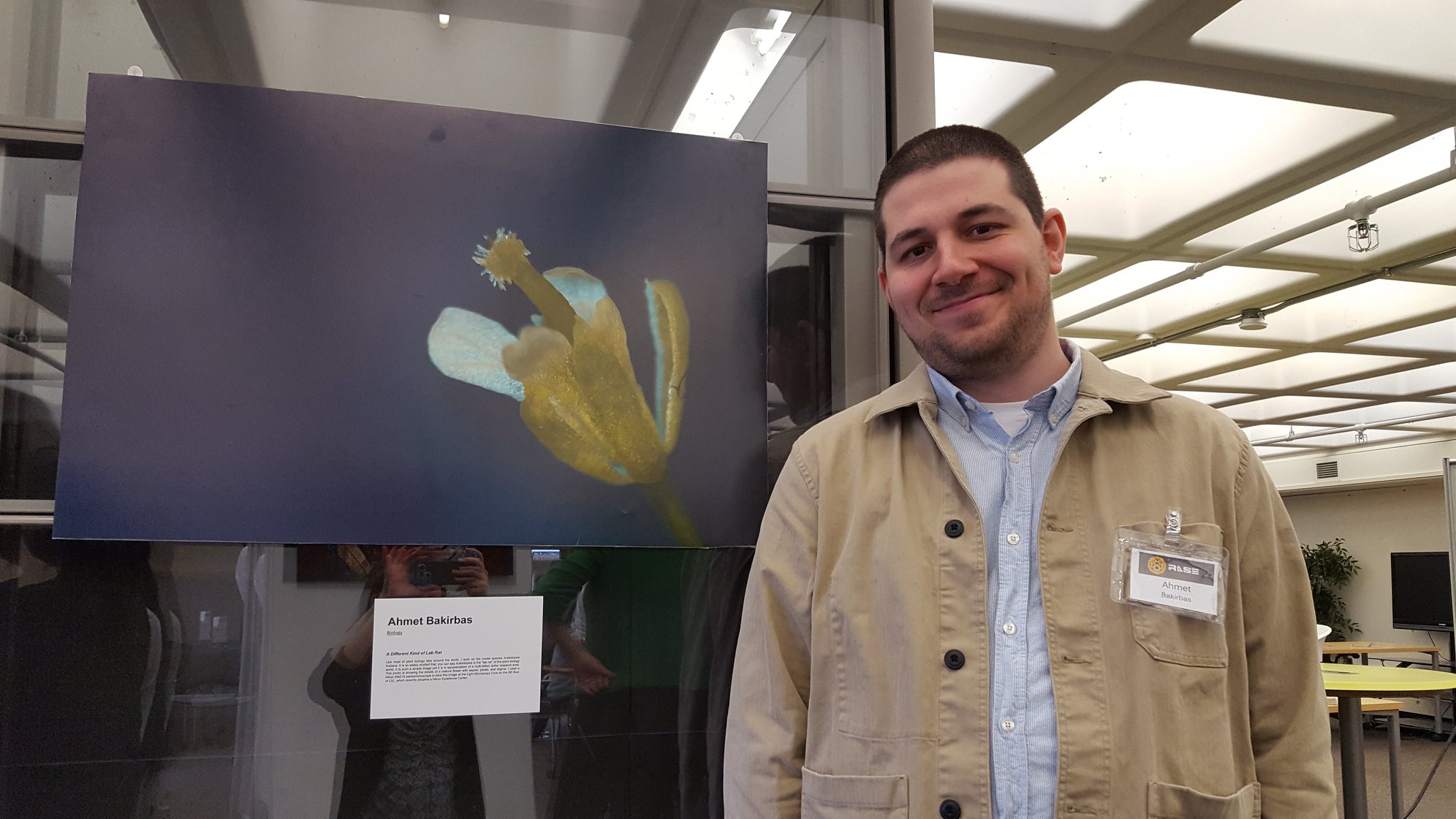 Vierling Lab Rotation Student Ahmet Bakirbas took images of Arabidopsis flowers using the new Nikon SMZ18 stereomicroscope in the light microscope facility and the results were spectacular. This month the College of Natural Sciences and Du Bois Library showed an exhibition of work emphasizing the relationship between art and science. The opening reception in the library was attended by students and several UMass administrators.
The exhibition is in the Digital Media Lab, located on the 3rd floor of Du Bois Library.